Shepherd Cox Webinar
Earlier this week room investors were invited to a Shepherd Cox webinar organised by the administrator of six Shepherd Cox companies.
Investors were informed that:
a) none of the Shepherd Cox companies have ever made a profit;
b) a large number of investor payments were never sent to their respective Shepherd Cox hotel companies;
c) those payments which were sent to the appropriate Shepherd Cox companies were transferred out to other group companies in which investors had no interest;
d) the administrator is seeking to clawback payments made to other Shepherd Cox companies and payments made to Shepherd Cox directors; and
e) investors will not recover their investment capital from the administrations because the hotel values are a fraction of what investors paid for them.
We have published below the definition of a Ponzi Scheme from the investopedia.com website:
What Is a Ponzi Scheme?
A Ponzi scheme is a fraudulent investing scam promising high rates of return with little risk to investors. The Ponzi scheme generates returns for early investors by acquiring new investors. This is similar to a pyramid scheme in that both are based on using new investors' funds to pay the earlier backers.
Both Ponzi schemes and pyramid schemes eventually bottom out when the flood of new investors dries up and there isn't enough money to go around. At that point, the schemes unravel. 
Investors on the Shepherd Cox webinar were also shown a video describing the state of some of the rooms in the hotels.  All of the rooms were sold to investors as guest en-suite bedrooms, but a significant number were derelict at the time and remain derelict today.  Readers may remember that we first drew attention to this scam and that Keystone Law, representing Lee Bramzell, Nick Carlile and the six hotels before administration, tried to persuade us that investors were fully aware of what they had bought.  That was a lie.  This is the exact wording from the Keystone letter to us of 22nd May 2020:
"We are instructed that the investors of rooms 100, 103A, 105, 108, 109, 110, 111, 112, 212A, 222A and 321A in the Best Western, Grand Hotel, Hartlepool were made aware of the fact that these rooms required works. Accordingly, there was a retention of the purchase price held back by their solicitors when the rooms were purchased. We are instructed that these rooms do exist within the hotel. We are further instructed that the law firm that acted for the investors on the room sales has since gone into administration and so we cannot say what has happened to the funds retained on behalf of those investors."
Investors view this differently and say they were never told that the rooms were derelict.  The sales brochures and contracts don't mention that any rooms are in need of substantial work.  Plans we have obtained show that several of these ghost rooms were to be formed by partitioning existing bedrooms e.g room 212 would be split to become room 212 and 212A.  But… room 212 had already been sold to an investor.  Shepherd Cox would have no right to split room 212 without the leaseholder's permission.  No permission from that investor had been sought.  We don't believe there is a single investor who would purchase a room and then later agree to cut it in half so that one half could be sold to somebody else with the money going to Shepherd Cox.
All rooms were bought by investors in 2016.  We've provided some images below taken in June 2020 and I think it is fair to say that they still appear to "require works".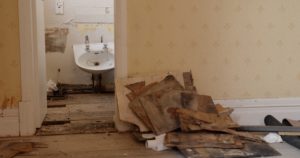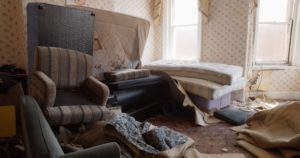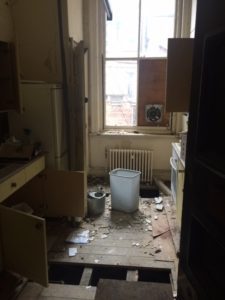 We now know the amount withheld by the investors' solicitor was £2,500 per room for snagging purposes because investors received an unexpected payment of between £1,500 and £2,000 into their bank accounts in 2019 without any explanation.  It now appears this was their snagging money being returned to them by the law firm just before it closed down.  Clearly the law firm didn't want to tell clients that Shepherd Cox had misappropriated more than 95% of their money, so it just quietly repaid the small percentage without a word.  We estimate Shepherd Cox received around £600,000 for the ghost rooms and it was made clear in the Shepherd Cox webinar that they did absolutely nothing to turn those rooms into en-suite bedrooms for guests..
We were also aware that 23 bedroom leases had been sold at The Jersey Arms hotel in Bicester and we informed the administrator. We had to keep that quiet until it had been checked out because the Jersey Arms is registered as a 20-bed hotel, not a 23-bed hotel.  Those rooms were shown to Jersey Arms investors on the Shepherd Cox webinar.
We checked the council planning records for The Jersey Arms hotel and found a pre-planning enquiry had been submitted by Shepherd Cox Hotels (Bicester) Ltd in 2017.  It was for the conversion of three existing storage outbuildings into hotel bedrooms.  The company was informed that planning permission would be refused if a formal planning application was made.  Clearly that did not bother Lee Bramzell and Nick Carlile because their company sold the three rooms anyway and paid the guaranteed rental incomes to investors (only the UK-based investors and the investors introduced by their mate Brett Alegre-Wood. They didn't pay the overseas investors).  They paid the rentals so that the three room investors would think that they owned genuine guest en-suite bedrooms.  The council records show that no formal planning application was ever submitted. Here are a couple of images of those rooms.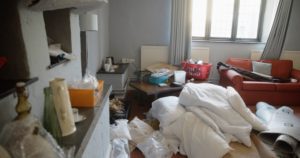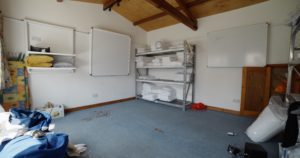 The Shepherd Cox webinar video will be available shortly and we will upload to this article next week.  We have left a space for it HERE.
Gladfish Property Investment Ltd is sticking to its story that there was nothing wrong with Shepherd Cox and that it was just a cashflow issue.  It is continuing to mislead its investors.  We hear that Gladfish is telling investors that the administrator is not on their side and that they should throw their lot in with Lee Bramzell who is willing to offer them shares in a new company.  However, a condition of the deal is that investors have to agree not to prosecute Gladfish.
Any share swap involving Shepherd Cox will end in disaster.  Just ask the Shepherd Cox leaseholders at Hallgarth Manor who swapped their leases for shares in 2018.  The company was put into administration last week by the long-term Shepherd Cox supporter, Luqa Ltd.  Those investors have been left with NOTHING.  As shareholders they come behind lenders AND creditors.  We believe it was a put-up job arranged between the Shepherd Cox directors and Luqa Ltd.  As soon as the leases were given up in 2018, Luqa registered a charge over the hotel property. It could not do that with the leases in place.
We now represent some Hallgarth Manor investors and we are taking action over the way they were persuaded to give up leases for shares. The administrator of the six Shepherd Cox companies had applied to put the Hallgarth Manor hotel and the Allerton Court hotel companies into administration so that he could trace where investors' money had gone, but Luqa jumped in and we have been informed by one of our clients that Luqa has declined to work with the administrator to provide information.  Luqa Ltd has appointed Tony Murphy of Harrisons www.harrisons.uk.com as its administrator.  We will be watching this with interest.
Elliott Shaun Webster, the owner of Luqa Ltd, has been a key player in this web of unlawful investment schemes.  He was a director of the top Shepherd Cox company, SHEPHERD COX HOTELS (HOLDINGS) LTD, for almost two years and he supported unlawful investment schemes at two of the six hotels in administration . His administrator has appointed Lee Bramzell's two new companies to manage the hotels.  I'll bet the staff are pleased about that.
Festival Hotels (Bath) has changed its name to FESTIVAL HOTELS (DURHAM) LTD. Festival Hotels (Bournemouth) Ltd has changed its name to FESTIVAL HOTELS (NORTHALLERTON) LTD.  It looks like they're putting the band back together !
Interestingly, Nick Carlile is not yet involved in those companies, but he is a joint director alongside Lee Bramzell in FESTIVAL LOAN FINANCE LTD.  Perhaps this company could lend £16m+ to Shepherd Cox so that it can pay back all the investors.
Elliott Shaun Webster has also been busy.  He has formed a new company called QMEAD PORTFOLIO LTD with his father.  It appears that their business will be "buying and selling of own real estate".  We wonder which company will buy the hotels off the administrator so that he can liquidate the two Shepherd Cox companies and not bother to investigate.
Not so fast – we'll be writing to Mr Murphy because we believe he has a responsibility to submit a Suspicious Activity Report to the National Crime Agency over the funds which were paid into Shepherd Cox Hotels (Durham) Ltd by investors.  The scheme was unlawful and our clients require a full investigation.  We believe the hotel asset is subject to POCA (the Proceeds of Crime Act).
So what's next ?  Well, there are still some other Shepherd Cox companies working their ways through the administration process and we have submitted a claim to Shepherd Cox Hotels (Lymm) Ltd on behalf of a client.  Over the past few years he should have received more than £16,000 in rental payments (he was sold a hotel room at the Ibis Hotel in Lymm by Shepherd Cox Ltd in 2014). He paid £90,000 for the room.  He has received less than £3,000 of the £16,000 debt and he is not the only one.  Every investor is owed a similar amount.  Shepherd Cox won't pay.  Mr Brett Alegre-Wood of Gladfish will no doubt view the years of underpayment as another simple "cashflow issue".
We're preparing articles on the following subjects related to the Shepherd Cox scheme:
The role of Luqa Ltd and Elliott Webster  /  The advice given by Gladfish Property Investment Ltd  /  The role of Amicus Tax  /  The role of Bishop & Sewell   /  The Entrepreneur Visa Scheme  /  Universal Goldstar.
To view our previous article on Shepherd Cox please click here.