Premier Capital Finance Scam.
Premier Capital Finance is running a follow-on-fraud against investors who have lost money in scam investments. We believe the people behind the Premier Capital Finance Scam are also behind the SJT Wealth scam which we reported on yesterday – LINK to that article.
Here is the email they are sending to investors.
From: [email protected]
Sent:
To:
Subject: Premier Capital Finance Information Attached
Dear
We are writing to you regarding your position in the forthcoming Capital Exchange Programme, facilitated by Premier Capital Finance Ltd. We have assigned Ian Douglas as your alternative asset advisor.
Please ensure that as per the enclosed invoice, your account is settled on or before XXXXXXXXX.
Full information and contract terms are provided overleaf for your reference.
Premier Capital Finance Ltd acts in the interest of clients burdened by the strain of the aftermath of company insolvency in order to provide investors with a route out of the market. We endeavour to ensure transparency in order to restore faith in the investment markets.
Please find below the link to our website:
www.premiercapitalfinanceuk.com
Please contact us should you have any further queries on 0207 126 8231.
Yours sincerely,
Mr Ian Hartery
Director
Premier Capital Finance Ltd
Trading Address: 3 London Bridge Street, London SE1 9SG
Website: www.premiercapitalfinanceuk.co.uk
Telephone: 0207 126 8231
Company No.: IE544663
The first thing we noticed is that the email came from the domain name of premiercapitalfinanceuk.com, yet the details at the bottom of the email state premiercapitalfinanceuk.co.uk. The .com domain name was purchased in July 2021.  The .co.uk domain name at the time of writing this article has never been purchased so it does not actually exist.  That's a schoolboy error and shows that these scammers are good at recycling their scam templates, but not so hot on the detail.
We have copied some of the documents they use below. We have seen these exact same documents used in several scams so this is just the same group of scammers regurgitating their standard scam under a new company name with the aim of tricking victims of scams into paying over more money.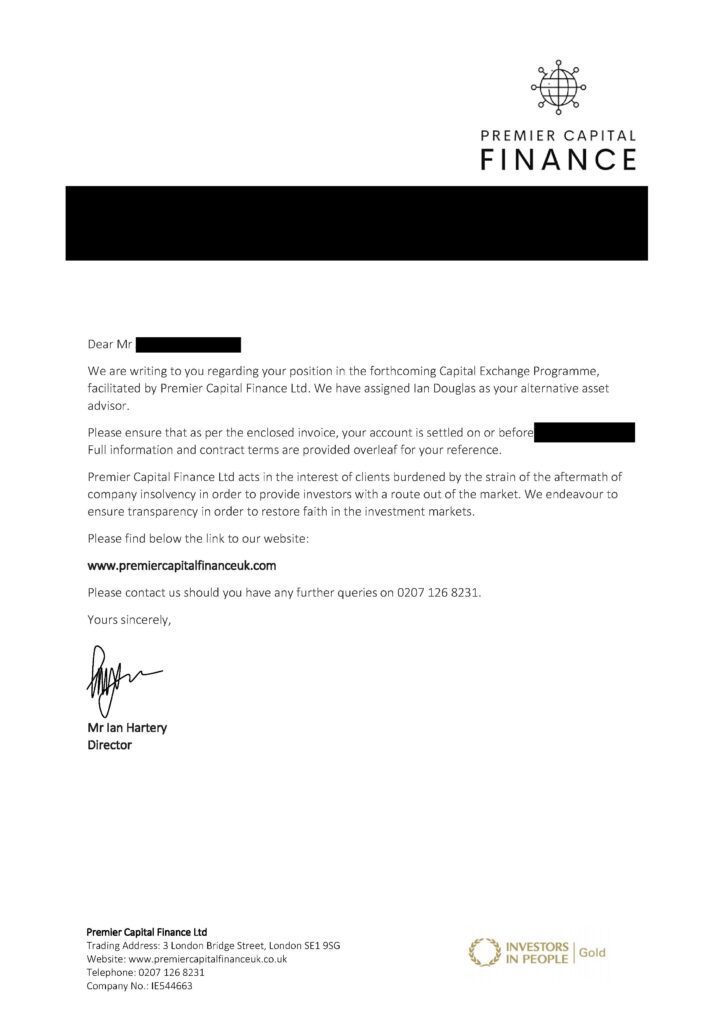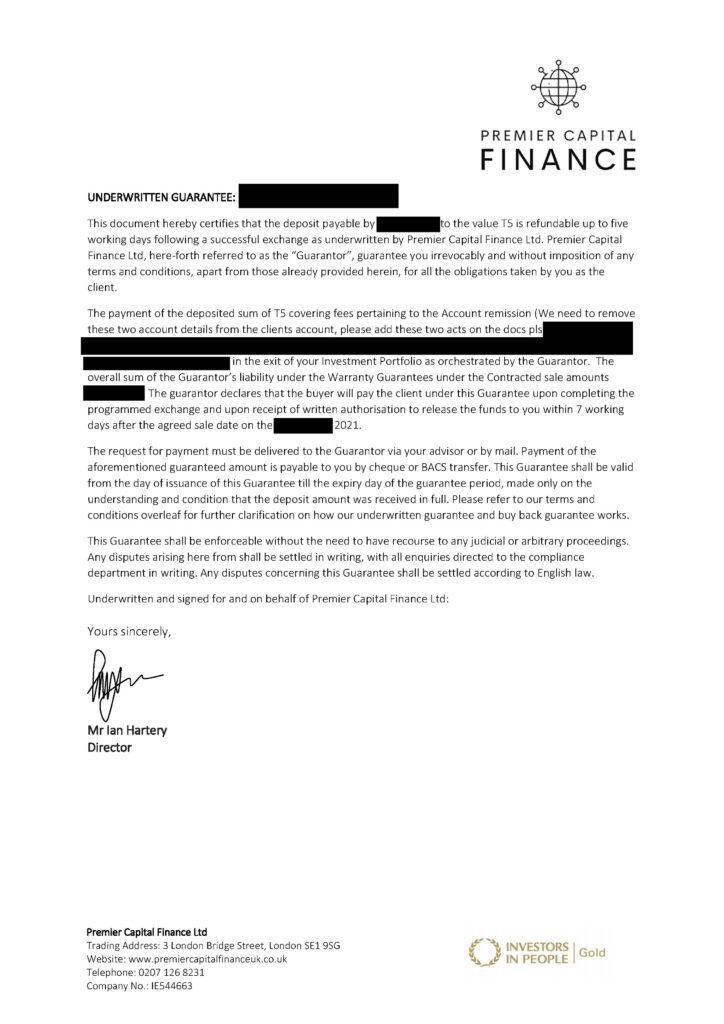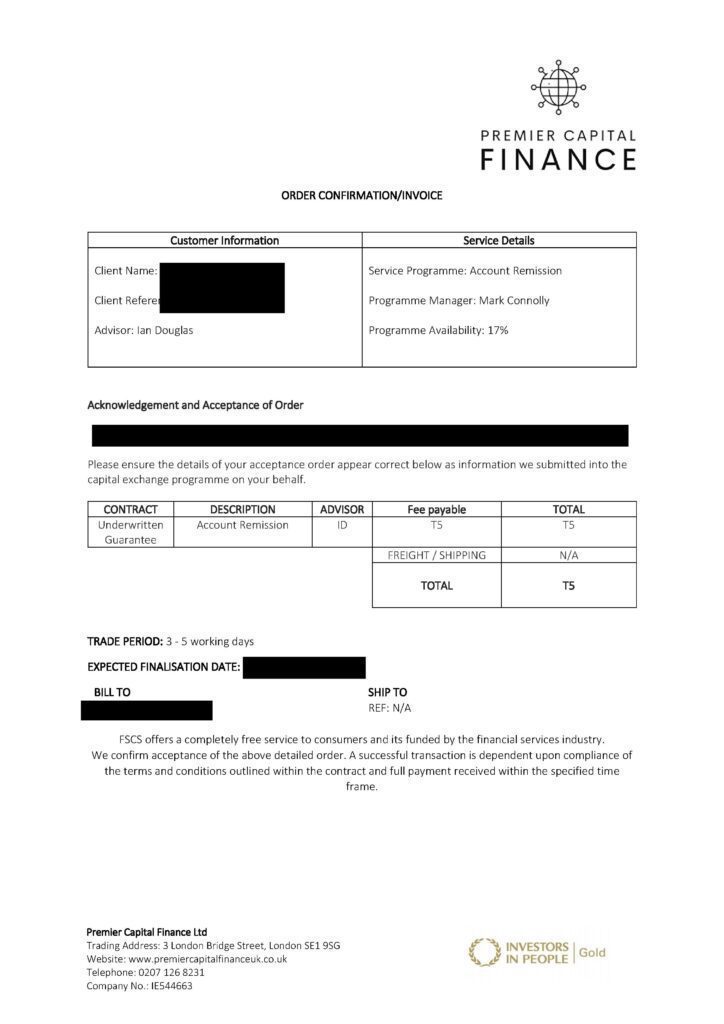 If you ever receive anything vaguely similar to these you can be sure it's a scam.
Premier Capital Finance Scam – DO NOT RESPOND TO ANY COMMUNICATION FROM THEM. IT'S A SCAM.