Redstart Investments Follow-On-Fraud.
A scam organisation operating under the name 'Redstart Investments Limited' is attempting to persuade the victims of the Essex and London Properties fraud to pay money to their follow-on-fraud.  This fraud is a false promise that they have found a buyer for the worthless investment. All the investor needs to do is pay an advance fee.
The fact the Police investigation has revealed that all the money paid into the Essex and London Properties scam was dispersed and nothing of any value was ever actually bought, seems to have gone over the heads of the Redstart scammers. Incredibly, they claim to have found a third party who is willing to pay £14m for absolutely nothing.
The Redstart Investments Follow-On-Fraud is obviously a scam and not a particularly good one. For a start, they don't have the email addresses of the victims and are having to send out the letters by post. At this point we normally say that there is a genuine Redstart Investments Limited (which there is) and that it has nothing to do with this scam. Its name has been stolen by the scammers and is just being used by them. That would appear to be the case here. The genuine Redstart Investments Limited was incorporated in 2016 and is run by two Serbian directors. The accounts show they have assets of more than £45m. It's hard to imagine they would be interested in a low-grade follow-on-fraud, but we can never completely rule it out. For a company that claims to have £45m in assets its account filings look a little bit shabby. This is the website of their accountant – LINK TO WEBSITE. It doesn't inspire confidence and we would recommend that he updates it. Perhaps he only has a few clients. Judging by the quality of the website he wants to keep it that way. Very odd.
You will note from the pages below (redacted to protect the identity of the Essex and London Properties investor) that the recipients of this scam letter do not have to worry. The money they are due to receive as their payment is guaranteed by 'Prince Investments Ltd'. You will note the statement in document 2:
Guaranteed For and On Behalf of Prince Investments Limited by:    Ivana Miskovic Karic
The only problem here is that Ivana Miskovic Karic has nothing to do with Prince Investments Limited. Ms Karic is a director of Redstart Investments Limited, as you can see from document 1. She can't sign on behalf of Prince Investments Limited because she is not a director of that company and has nothing to do with them. That's a very basic error signifying that this really is a poor quality scam and the sc樂威壯
ammers are pretty lazy.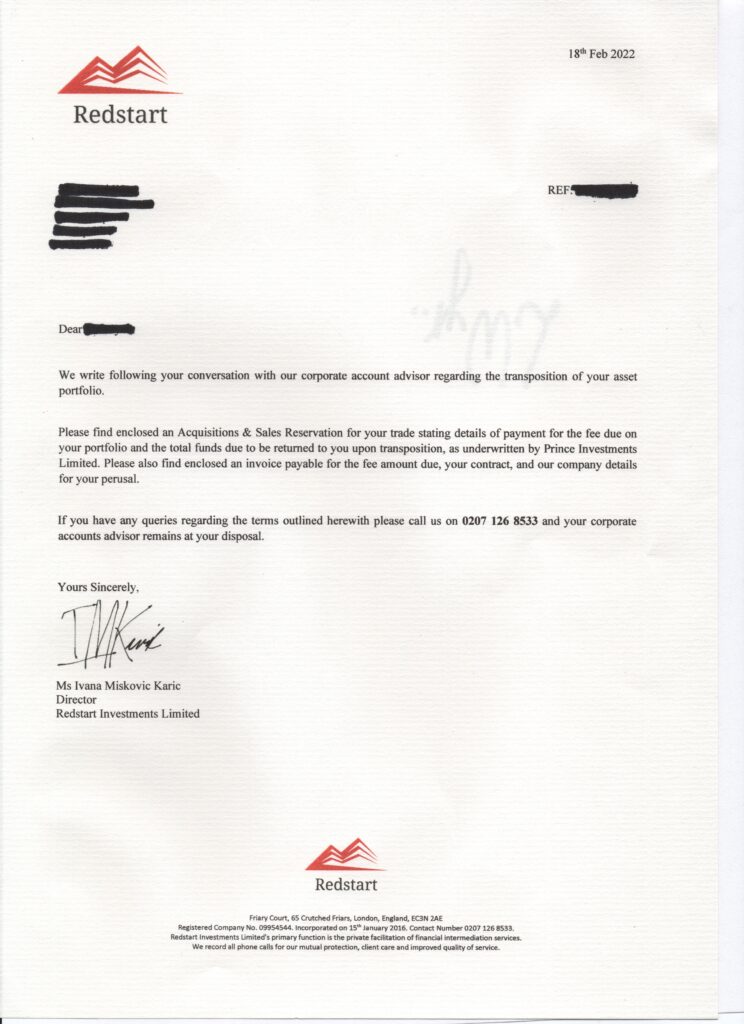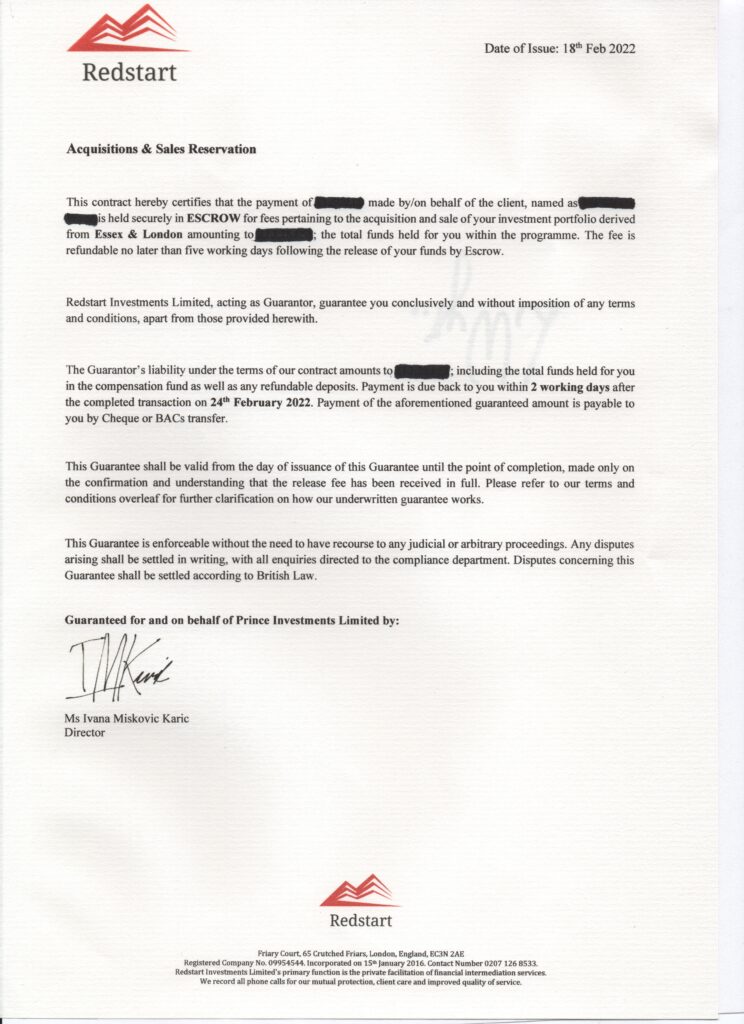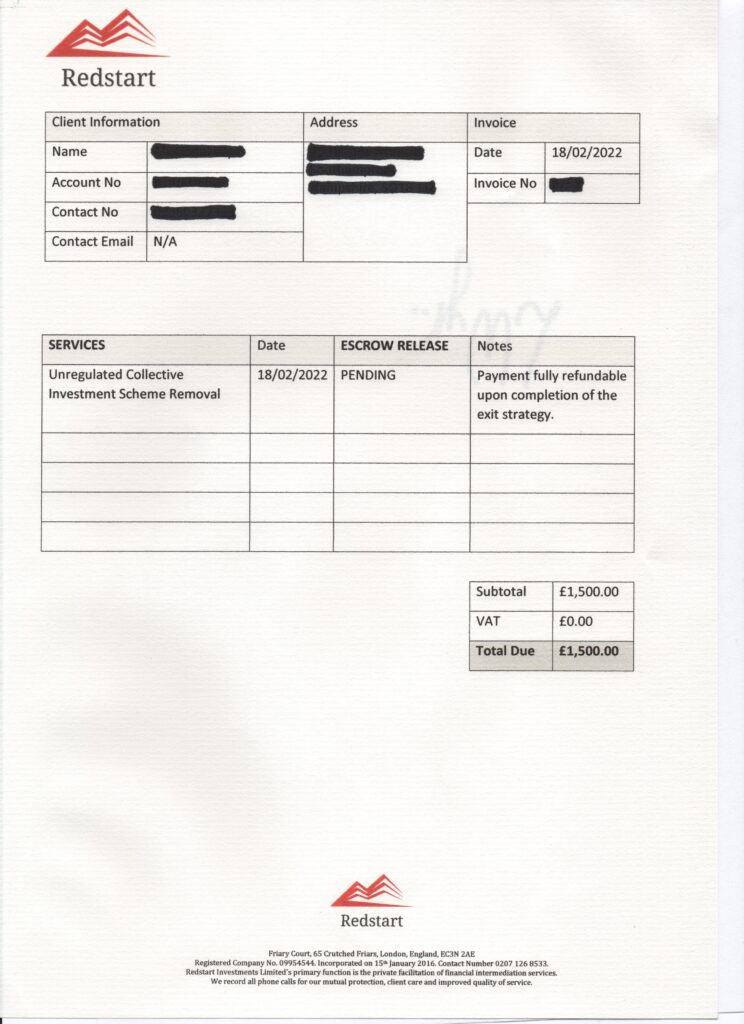 Also, please remember that scammers have software which can replicate any telephone number. They can make their phone number look like any phone number anywhere in the world so just because you see a London number does not mean they are in London.
It's possible the scammers may target the victims of other investment scams in the future so if you have invested in a scam be warned. Don't fall for the Redstart Investments follow-on-fraud because you will lose the money that you pay to them.