Shepherd Cox Action in Taiwan.
In November 2020, Taiwanese authorities announced the prosecution of two regional sales agent companies involved in the Shepherd Cox hotel room scam.
The companies were Taiwan Soufun and Asia-Pacific International Real Estate.  A local newspaper report on the case can be viewed here (English version will appear).
Singapore and Taiwan were focal points for Shepherd Cox salesmen Adam Stanborough and Dirk Laeremans in the early years.  They became less important as a source of new investors as word began spreading around the region about the rental defaults and broken promises.  Shepherd Cox switched its sales focus away from the Far East for later hotel sales using Gladfish and Buy Association instead.  Dirk Laeremans was the Shepherd Cox Head of Sales for Asia Pacific region.  His name popped up again last month regarding sales of similar bogus investment schemes in the Far East around the same time as he was selling Shepherd Cox rooms.  Safe Or Scam is assisting Taiwanese investors with the Shepherd Cox action in Taiwan and the UK.
In the UK, a report has been made to Action Fraud relating to the non-existent bedrooms sold to investors by Shepherd Cox Hotels (Hartlepool) Ltd.  We obtained evidence that 11 bedrooms sold in 2016 were never constructed as promised in the contracts.  We expect this matter to be taken seriously by the Police.
We have been asked to provide an update on the bankruptcy petitions filed against the Shepherd Cox directors.  Both petitions were adjourned at the request of Nick Carlile and Lee Bramzell to allow representations for Individual Voluntary Arrangements to be made.  An IVA allows for a repayment schedule to be agreed between debtor and creditor, but it requires 75% of creditors to agree.  It also needs the debtor to provide evidence that repayment is possible if they are given enough time (normally several years).  We are aware that the level of claims is substantial.  We expect there to be an attempt to persuade the court that the debt level should be reduced.  It will be very interesting to see whether Luqa Ltd is going to be supporting Lee Bramzell and Nick Carlile in their IVA proposals.
We've been informed that Luqa Ltd is financially supporting the activities of Lee Bramzell and Nick Carlile even going so far as to pay bills on their behalf.  It appears they have chosen to support each other because their mutual survival depends on it.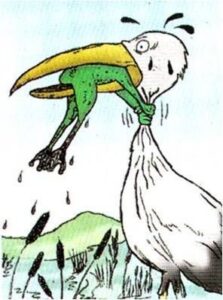 To view our previous article please follow this link
To view a more recent article on the Director IVA Proposals please follow this link