The PFI Ltd Scam
The PFI Ltd is a UK company incorporated on 20th August 2020 by Ravinder Singh Dhillon.  Its website claims the company offers the following services:
Fraud Investigation:  We hold experience in cases relating to fraud and theft and we have helped our clients in getting back what they lost.
Private Investigation:  We are a team of fully qualified specialists, who pride ourselves on providing a discreet service to all of our clients.
Stolen Money:  We work with our clients to help them recover and retrieve stolen money and assets.
Our Experience:  Our expertise and services are in 4 core areas tracing, digital fraud, corporate investigations and loss prevention for business.
Financial Fraud:  Financial fraud can assume many forms; some examples include fraudulent transactions, Ponzi schemes and investment scams.
Asset Recovery:  Asset Recovery is the confiscation of assets or property allegedly acquired by the proceeds of a crime.
The PFI Ltd scam website gives us an example of one of their cases.
"We were hired by a multi national company to investigate a team of fraudsters who had set up a fictitious company and were acquiring large quantities of goods on credit over a relatively short period of time. Our investigation led to the identification and location of one the perpetrators. He was placed under surveillance and unwittingly lead our team to the new premises of the gang where they continued to engage in their illegal activities". 
That is very impressive for a company which is less than four weeks old !
Here is the Company Founder page from the website:
Rav Singh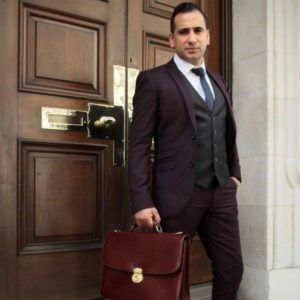 "At the helm of the company, Mr Rav Singh, founder and CEO of Private Fraud Investigation, (PFI) overseas the day to day running of the company direct from our headquarters in Wenlock Road, London. A serial entrepreneur with several successful businesses already under his belt, Mr Singh has had a long and distinguished career in the financial services industry. Starting out as a London Broker nearly 15 years ago, he became an established trader and a well- known figure in the Mayfair area where he was able to build a considerable network of clients and contacts throughout his time trading. After many years spent maintaining and nurturing connections through his dealings with high net worth individuals, Mr Singh was inspired to branch out and form his own company in the alternative investments sector where he has continued to build a name for himself.
Several years and a number of successful businesses later, Mr Singh has turned his expertise and attention to the private investigation sector, helping unfortunate clients find some form of recourse should they find themselves a victim of financial fraud or financial crime. After many years spent in the alternative finance sector, Mr Singh became frustrated with the amount of investment scams that his clients were coming across and through the help of other insiders and connections in the industry started taking on investigations. After setting up PFI, Mr Singh focused his knowledge and insight of the alternative investment sector towards uncovering information about common scams as well as finding ways to follow any potential money trails and identifying the perpetrators".
Ravinder Singh Dhillon is not really interested in helping anyone recover their money.  The purpose of The PFI Ltd scam is to obtain investor details so that Mr Singh can pitch investment proposals to them using one of his other companies.  Here are a few of them:
1.  UK Property Bonds Ltd  –  date of incorporation 17th October 2019;
2.  Global Liquid Ltd  –  date of incorporation 2nd January 2020;
3.  Private Equities Ltd  –  date of incorporation 21st April 2020  (he describes himself at Companies House as 'Property Agent');
4.  Wealth Investor Network Ltd  –  date of incorporation 8th June 2020.
Ravinder Singh Dhillon does not "overseas [he means 'oversees'] the day to day running of the company direct from our headquarters in Wenlock Road, London" because the registered office is a virtual office. None of the companies listed at that address have an office there.
Now let's have a look at what the Wealth Investor Network website says about its founder.
RAV SINGH  –  WIN FOUNDER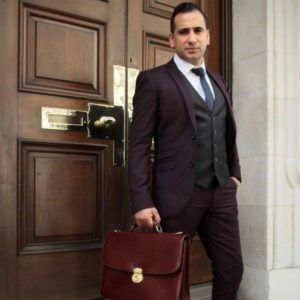 "WIN was founded by British serial entrepreneur Mr. Rav Singh, the Company is driven by his ethos of "working together" Having spent the last decade working with clients in the Alternative Investments sector, Singh has built a successful model for raising funds to reach a bigger platform. This platform as Singh states "allows the Company to grow and the investors to grow with it.
WIN has been designed to trade in the Global Equities market by either investing in collective portfolios that have been individually compiled by our in-house traders or to buy and hold single stocks in companies ranging from small cap to mega cap. Each of our traders have a proven record with consistent returns that average over 10% yearly and with our dedication to the markets, we offer our clients a safe bet by placing funds into our managed portfolios".
Below is a selection of the industries that our experts trade in:
Technology   –   Chinese Technology   –   Crypto Currency   –   Gaming Sector
What this translates to is "Rav Singh has spent the last decade losing money for investors in scam investments and now wants to try his hand with his own scam sales company.  He is offering a range of ultra-high risk, designed-to-fail and largely fraudulent investment schemes which will disappear without trace once enough people have invested in them".
We've seen a lot of these schemes which offer shares in Alipay, Tesla, Google etc.  They will take investors' cash into money mule accounts and then transfer on.  All the investor will end up with is a fake share certificate. The Wealth Investor Network website contains the standard "Security Trustee" investor protection document.  We've never yet come across a Security Trustee Deed that is worth the paper it is printed on.  This one is no different.  There is no protection and is window dressing designed to deceive investors. There are no traders and no shares.  The service Mr Singh proposes to offer is a regulated activity and neither he nor his company is regulated so we don't expect it to last long.
The phone number for The PFI Ltd scam has been removed, but it used to be 02081 331 377.  At exactly the same time it was also the phone number for this website which was taken down by the UK Police very quickly.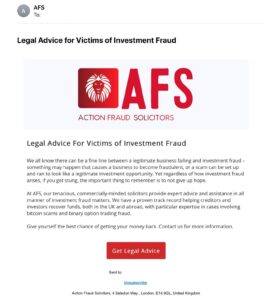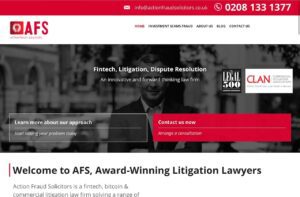 Ravinder Singh Dhillon clearly believes he is a man of many talents.  This link proves that music isn't one of them.